Pastor Cheryl's bio is coming soon!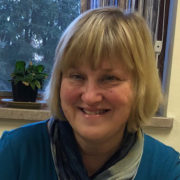 Donna Yanosy
Parish Associate
Donna Yanosy is serving Calvary as Parish Associate. She has a passion for seeing people of all ages grow in their relationship with God, with a great interest in spiritual formation practices that support this process. She is a graduate of CCSU, Smith College (Education of the Deaf), and Trinity School for Ministry, and also holds a certificate in Spiritual Direction. Before returning to Connecticut, Donna pastored a church in Slippery Rock, PA. Donna and her husband Paul have four grown children and five amazing grandchildren.
Lori Beauchesne
Administrative Assistant
Lori Beauchesne has attended Calvary Presbyterian Church for three years. She is a pianist and vocalist and was part of a second worship team in our contemporary church service. She has played with our worship team during special events. In the previous church she attended, Lori was a worship leader, youth group leader, preschool Sunday school teacher. She was also in charge of a preteen Girls' Bible Club. Being creative is one of her favorite things to do whether it be sewing, cooking, arts & crafts, jewelry making, or organizing everything. Lori home schooled and raised 3 adult children and is a proud grandma of one.
Lori Bourret
Music Director and Organist
Lori Bourret comes to Calvary from previous positions as a substitute organist, pianist and choir director for various churches. Previously, she was the Music Director for the Poquonock Community Church, Congregational for many years. She earned a Bachelor of Music degree at the Hartt School of Music.
Lori is a member of the American Guild of Organists, and she has served as member-at-large for the Springfield and Hartford chapters, as well as on the professional concerns committee for the Hartford chapter. She sings with the City Singers of Hartford, volunteers at the Bushnell, and enjoys outdoor activities including gardening, golfing, bicycling and kayaking. Lori and her husband Bob live in Enfield. Lori encourages you to share your musical talents at church, singing or playing an instrument!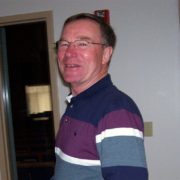 Evans Farrell
Building and Grounds Superintendent
Evans Farrell has been attending Calvary Church for over 30 years. During that time he has served on the Session, Board of Deacons and several other committees. He started working at Calvary in 2005 after retiring from the airline industry with almost 38 years of experience. Evans and his wife Penny been married over 40 years and have 2 grown children and enjoy their many grandchildren. It is a blessing to be able to help take care of God's house.