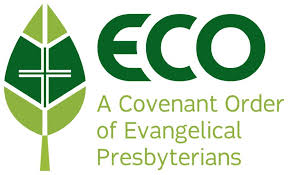 Calvary Church is a part of ECO: A Covenant Order of Evangelical Presbyterians.
We invite you to learn more about ECO:
» ECO website
» ECO's Story
» Confessional Standards
ECO Theology: One of the founding principles of ECO was uniting pastors and congregations around a common theological core. The goal is not to be same-minded, but like-minded. ECO affirms that theological consensus around certain essentials is foundational for a healthy denomination. As a covenant community, ECO's unity derives from a clearly-articulated theology that is Christ-centered, Reformed, and evangelical. The ECO Constitution outlines our behavioral and theological essentials and requires that all officers "receive, adopt, and be bound by" these essential tenets.
Video Series
The ECO Information Series offers a series of videos introducing the new denomination:
Session 1 – The History and Culture of ECO
Session 2 – Important Shifts for the Future
Session 3 – The Theology of ECO
Session 4 – The Polity of ECO
Session 5 – Accountability & Encouragement